Bloomberg reported in late October that a sobbing Matthias Krull, the banker at the core of PDVSA's $1.2 billion money laundering scandal with Francisco Convit, allegedly told the court "I apologize for making a bad decision. I pray and hope you won't look at me as a bad person." Krull's crocodrile tears stand in contrast with his banking career, however, which seems to be one bad decision after another. Information leaked to this site reveals that, back in February 2010, Krull acted as Miguel Angel Capriles Lopez (a.k.a. Michu) frontman. We are talking about this Miguel Angel Capriles Lopez, an individual who stole over half a billion dollars (as per this site's estimations). Julius Baer's internal communications from Krull set the record straight, claiming that fortune stolen by Michu was, in fact, "about 650 Mio USD" (sic).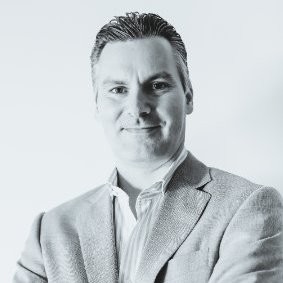 Krull set up an arrangement whereby Credit Suisse, represented in the scheme by Tino Sangiorgio, would transfer settlement funds to the victims of Michu's criminal activities. Just why would Credit Suisse -bankers to Michu- pass on to Krull's Julius Baer the chance to onboard new millionaire clients is anyone's guess, though just another exhibit of the rampant corruption of Swiss banks.
Matthias Krull's name then popped up in the context of PDVSA US Litigation Trust. Krull, referred to as an "onboarding star", and his colleague Patrick Feuz, who was also in the loop of intermediating Michu's settlement, acted as bankers for Helsinge Inc., principal defendant in claims brought by PDVSA US Litigation Trust. Documents seen by this site show that Helsinge wired bribe payments from Julius Baer to proxies of Tareck el Aisami as recently as July 2017. In late October 2013, OFAC-designated kingpin el Aisami bought Cadena Capriles from Michu.
People familiar with Helsinge's operations then claimed that Helsinge had lines of credit with Gazprombank, partner of Convit in a shell called Gazprombank Latin America Ventures NV used to set up Petrozamora joint venture with PDVSA, in which Gazprombank is the minority shareholder.
Matthias Krull likely onboarded Francisco Convit while at Julius Baer. His access to utterly corrupt Boligarchs / Bolichicos is easily explained by his past in Venezuela. Sources consulted by this site claim Charles Henry de Beaumont, banker involved in a previous $4 billion plus money laundering scheme at PDVSA (mentioned also in Factual Profer), wired payments to companies under Convit's control at Julius Baer.
At EFG Bank, confidential source in Convit's case Pedro Binaggia, acted as onboarding man, bringing in Convit and partner Alejandro Betancourt, as well as Raul Gorrin and Luis Oberto. Krull acted as Convit's banker as much as Binaggia and de Beaumont.