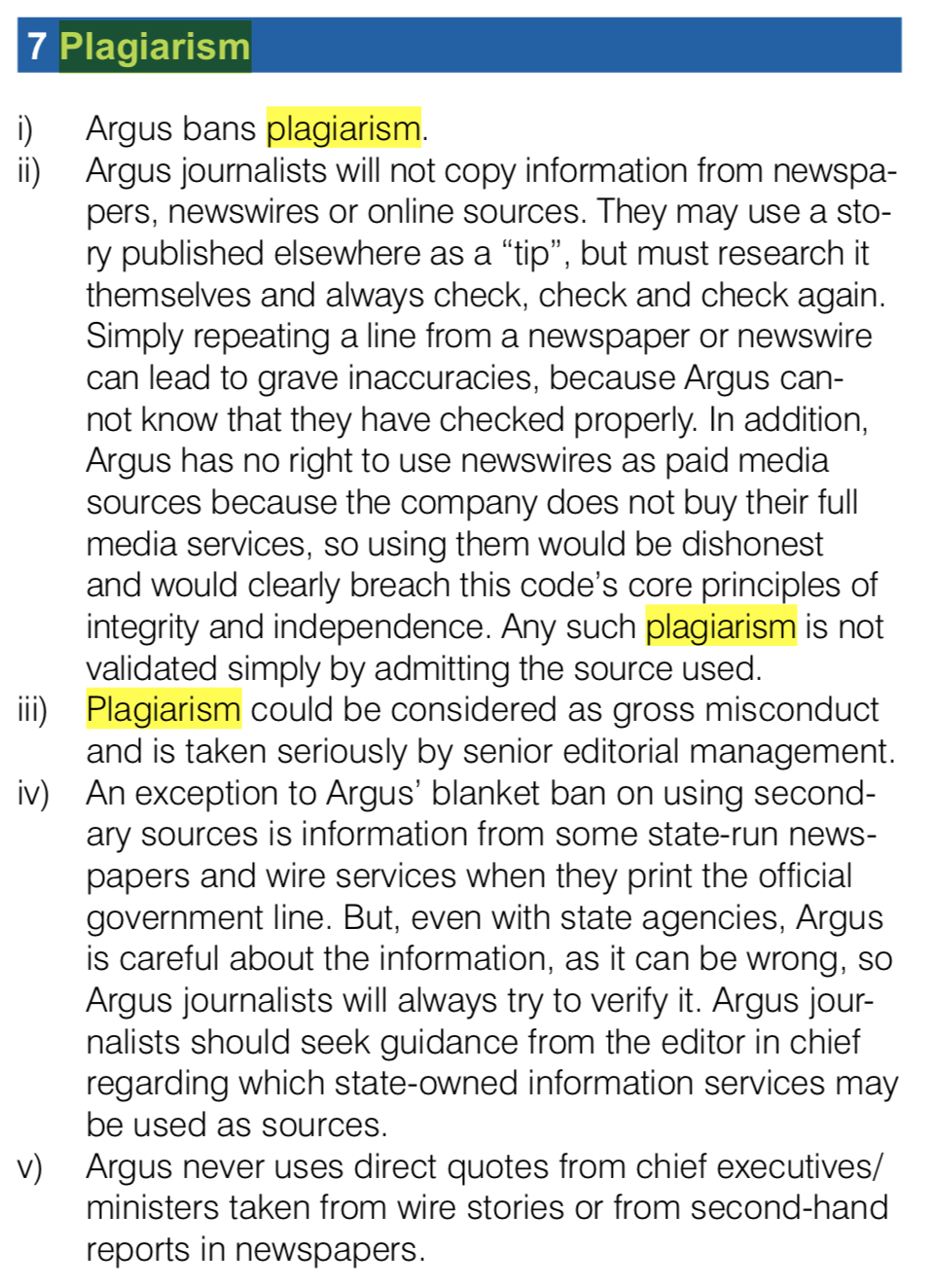 Argus Media bills itself as the "Leading independent provider of energy and commodity price benchmarks". As other industry analysis firms of the type, it sells its services in the open market. Being "in the know", and boasting a network of experts and in-country analysts probably makes part of its sales pitch. Imagine the surprise then yesterday, when after visiting this site, it posted a "News Story" entitled "PdV signs offtake deals with Delaware firm", which is a perfect exhibit of almost word-by-word plagiarism of a post published here, on 29 December 2018, entitled "Breaking: PDVSA partners with Harry Sargeant to ramp up oil output".
This site wrote to Argus Media to ask what were its policies with regards to plagiarising -without attribution- other journalists' work. Tom Fowler "news editor in Houston" replied in spectacularly disingenous fashion, asking if a link to our story could be sent, when in fact, he had already read it. When this site pointed his ridiculous stance, Fowler retorted with "Yes, I looked at your site today and saw a story after one of our correspondents filed a story. Is that the only story you have on this?"
Where @ArgusMedia visits https://t.co/oZxGbLJB1f, copies my work word-by-word, and tries to pass it as own without proper attribution pic.twitter.com/jTvjfs06Dc

— alek boyd (@alekboyd) 2 January 2019
Fowler then doubled down, adding "My understanding from our correspondent is there was a 26 December press conference where an ex-minister Gustavo Marquez talked about the service contracts from August and the newer deal. Our reporter talked to them after the press conference. So these documents have been public for nearly a week now (although I have not seen them)."
When asked to point where could the documents be found in the public domain, he went quiet. The press conference referred to was reported by Venezuelan site Aporrea, and linked with proper attribution here. Aporrea did not post any documents. Gustavo Marquez had not seen originals and did not show any documents whatsoever, but was in fact reading from one sheet of paper. Details about Rosa Mediano and Tia Juana fields were first made public in our story, posted 29 December.
Aside from obvious plagiarism, Argus Media "News Story" contains false claims, some of which are highlighted in red in picture below.