There's more to Raul Gorrin. The U.S. Department of Justice (bless them) has just scratched the surface. On Tuesday, December 1, 2009, Gorrin sent an email with -among others- the following instruction:
Monto 3.850.000

HSBC PRIVATE BANK (SWITZERLAND) SA 2, General Guisan CH­1211 Geneve swift: BLICCHGG

Attention: Angelo Mazzarella Beneficiary Bellsite Overseas S.A Account no. 1574680
HSBC got a mention in Gorrin's indictment (page 8). But how about Angelo Mazzarella? How about Bellsite Overseas S.A.? That HSBC is involved in rampant corruption in Venezuela isn't news but their business model across the world. Angelo Mazzarella, however, in the context of Gorrin and Andrade's mega graft scheme at Venezuela's Treasury, is new, to this site at least.
Angelo Mazzarella is one of a gang (Francisco and Massimo) that have, for years, serviced thuggish Boligarchs. The Mazzarellas connection to Moris Beracha, Luis Benshimol, Danilo Diazgranados, Luis Otero, Fernando Fiksman, Leonard Boord, and their silent partner, Armando "Pelon" Capriles, is well known in Venezuela. The Mazzarellas, along with Diazgranados and Beracha, have turned the Dominican Republic into their new oyster. That's where they are "investing" and are selling themselves as "real estate developers". They have access to the highest office.
Mazzarella is meant to be a banker, an HSBC banker. From there he went to J. Safra Sarasin, another beacon of integrity. Then, he went to own this: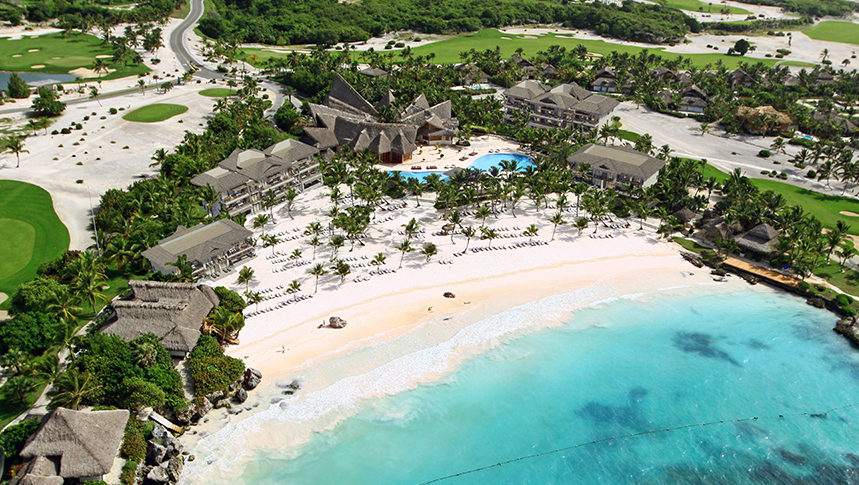 Eden Roc in Cap Cana is owned by Solaya Hotels and Resorts SRL, a DR incorporated shell in turn owned by Pelikan Group International Corp, a Panamanian shell controlled by Angelo and Massimo Mazzarella. Where does the money for developing all that real estate come from? For the Mazzarellas property portfolio doesn't end in DR.
They also have a few properties in Fisher Island, which they control through a number of Florida-registered shells (MAGNA CASA FISHER ISLAND INC., ROMA PROPERTY INVESTMENTS LLC, COASTAL DRIVE PROPERTY INC., COASTAL DRIVE II INC., DAMA HOLDING LLC, PLASTIC RACING STABLES LLC, 3545167, LLC, Q CLUB RESORT AND RESIDENCES CONDOMINIUM ASSOCIATION, INC., MADA DESIGN CONSTRUCTION INC.).
Beracha, Diazgranados, Otero, Fiksman, Benshimol, Capriles and Boord are all associated to Celistics and Movilway, telecoms companies "based" in Madrid, that somehow managed to get LatAm distribution deals from Spain's telecom giant Telefonica.
Boord has his own "investment" vehicles and is, according to consulted sources, a trusted proxy of Armando "Pelón" Capriles. Boord is into the cryptocurrencies scene now. Boord's brother used to be married to Pelón's sister, hence the connection. Boord sits in a few executive boards and, interestingly, got appointed by Rick Scott as a trustee of Florida International University.
Capriles is quite something within the Boligarch world. For years, he maintained a relationship with Nelson Merentes similar to the one Gorrin had with Andrade. That is, placement of billions of dollars worth of official deposits, bonds and other instruments was controlled by Capriles, who must have made a Gorrin-like chunk of change for him and his master.
Going back to Gorrin though, let's continue with Bellsite Overseas S.A., a Panamanian shell whose director is none other than Luis Maria Piñeyrüa Pittaluga, the Uruguayan operator that serviced Lava Jato luminaries Eduardo Cunha and Nestor Cerveró (former Petrobras director).
Sources report that Mazzarella became Gorrin's personal banker in 2007 and continued for quite a while after. Gorrin's wife, Maria Alexandra Perdomo Rosales, was also a Mazzarella client. DoJ would be well advised to continue probing into the Mazzarellas and their "investments". There might just be a few more assets to freeze.