[UPDATED] How to steal $70 million in a day: Derwick Associates style
Alek Boyd
Wed, 10/01/2014 - 22:10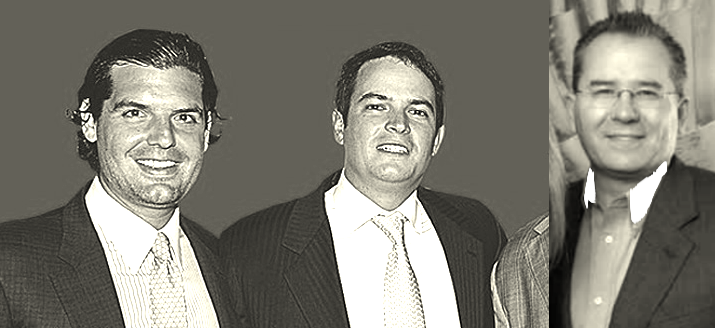 There are many things we still don't know about Derwick Associates, but there's one we do know: Alejandro Betancourt (left), Pedro Trebbau and Jeff Canon (right) swindled -at the very least- $70 million USD from the Venezuelan State.
infodioLeaks: BARIVEN - Derwick Associates Letter of Intent
Alek Boyd
Wed, 03/19/2014 - 12:22
infodioLeaks continues to provide some truly amazing leaks about corruption in Venezuela. One of the first questions ever asked to Derwick Associates, when it became known that it had been gifted 12 contracts in non-bidding processes, was to produce copy of said contracts. After all, Derwick was believed to be a Venezuelan private company, run by Venezuelans, that had been contracted by Venezuelan State's institutions, and that had been paid with Venezuelan public funds.
Otto Reich files amendment in lawsuit against Derwick Associates
Alek Boyd
Tue, 01/14/2014 - 09:58
It doesn't look pretty for Derwick Associates. Not pretty at all. Readers may recall that former U.S. President's Special Envoy for the Western Hemisphere, Otto Reich, filed a RICO lawsuit against Leopoldo Alejandro Betancourt Lopez, Pedro Trebbau Lopez and Francisco D'Agostino (of Derwick Associates's fame) in New York in July last year. When reading the claim the first time I thought "this is a looong shot..."