The U.S. Treasury Department finally sanctioned Diosdado Cabello, chavismo's most powerful man. Two of Cabello's proxies have also been sanctioned: Rafael Sarria and Pedro Luis Martin. Cabello and his network have been a topic of interest for this site's editor for well over a decade [see here, here, here, here, and here]. In yesterday's sanctions, the Treasury added NOOR PLANTATION INVESTMENTS LLC and SAI ADVISORS INC. to OFAC's sanctioned entities list. Sarria had an American partner in NOOR and SAI ADVISORS: Frank Leon Holder.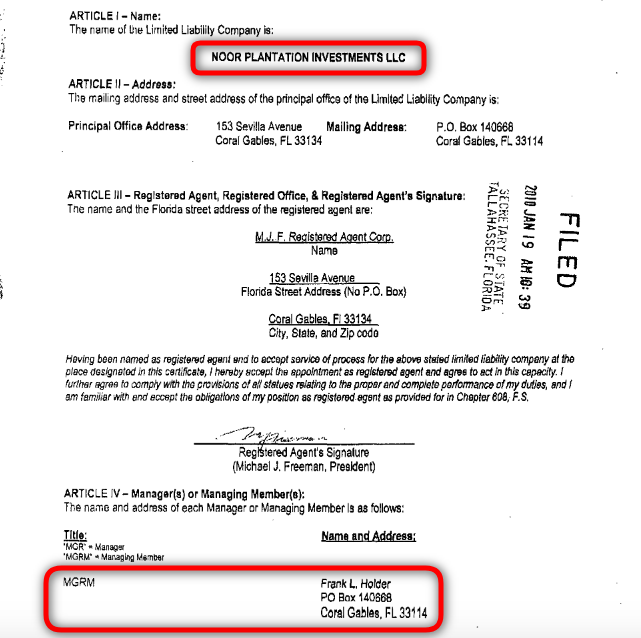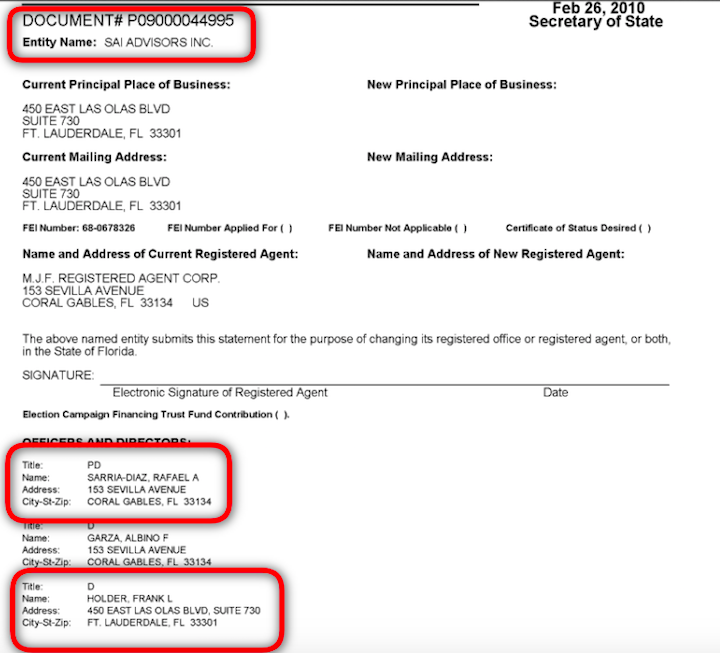 Holder is conversant in Venezuelan corruption. He has serviced some of the worse, some of the closest proxies of Cabello, including Ricardo Fernandez Barrueco and OFAC-sanctioned Hugo Carvajal.
It will be interesting to see which other proxies of Cabello are sanctioned in the future. Martin is / was connected to Fernandez Barrueco and was accused to be behind an assassination attempt in Panama. As of now, one of Cabello's military graduation classmates -Alejandro Andrade- is at the center of an ongoing international criminal probe. Other proxies of Cabello, Majed Khalil Majzoub, are also under scrutiny. 
Cabello's network is not confined to Venezuela. Treasury would do well in following American leads.