The unravelling of Twitter, to this site's editor at least, has been fascinating. A bit like Prince Andrew's interview. To sum up: Twitter locked my verified @alekboyd account "temporarily", on 27 August following a complaint by Vanessa Neumann (Juan Guaidó representative in the UK); it moved the account to permanent suspension less than 48 hours after, without giving me one chance to explain; when a formal data request under GDPR rules was presented, Twitter scrambled the data and sent all content associated to my account in .txt format, rather than in the customary and easy to rebuild JSON format; repeated communications to Twitter officials, via Twitter, registered mail, email, and fax were not returned; Twitter did not once address specific questions about its completely unsubstantiated suspensions reasons, among which "threat to hack Twitter" and having "hateful and sensitive content" in my account's profile; Twitter terminated communications both through EthicsPoint plaftorm and its own, without further recourse left, apart from legal action. It is evident that Twitter does not feel necessary to account for its actions. But the much touted Twitter rules, which are the basis for user account's suspensions, are interpreted in what can only be described as whimsically subjective.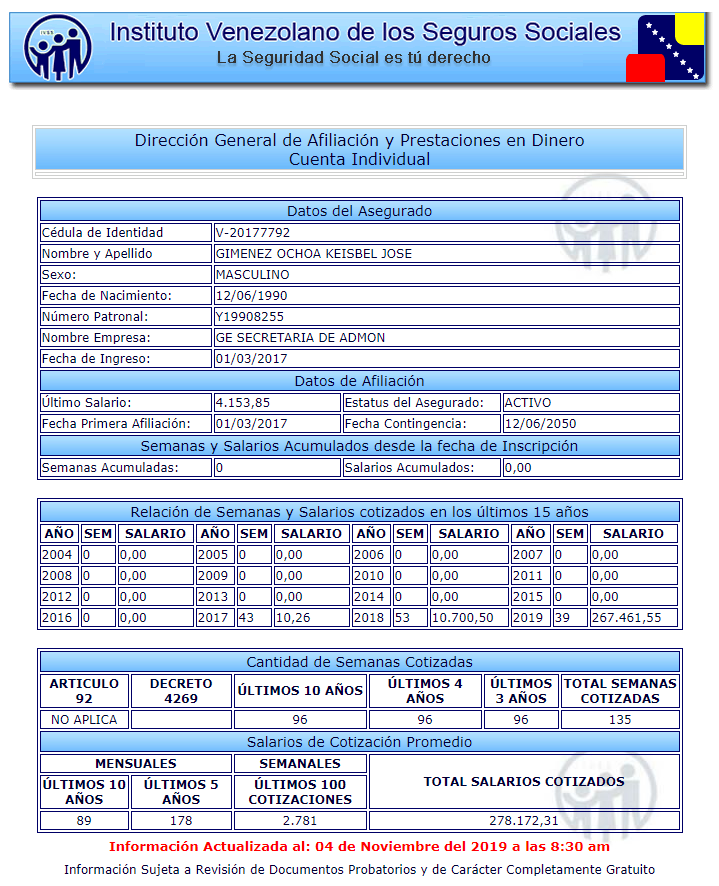 Exhibit 1 of Twitter's total disregard towards targeted harassment is user @nitantukky. The person behind the account is Keisbel Jose Gimenez Ochoa, an employee of GE SECRETARIA DE ADMON, an administrative department of the Yaracuy's State Governorship. For the avoidance of doubt, an employee of chavista Governor Julio Leon Heredia.
Gimenez Ochoa has a Twitter account (@nitantukky) with 367,192 followers as of this writing, which he uses to position into Twitter's trending topics whatever hashtag his clients pay for. The workflow goes like this: a tweet with four bullet points and hashtag in question is posted;
1. Dar Retweet.
2. Dar me gusta.
3. Seguir a los que de Retweet.
4. Seguir a los que den me gusta.
Sígueme y te sigo
#AlekMercenarioBoyd
The hashtag varies, of course, though a couple of days ago, he launched a "campaign" againts me, with a hashtag that suggests that I am some kind of a mercenary. The original tweet is deleted within a short space of time, so that search engines and Twitter do not register / archive it. The aim is that whichever of @nitantukky's 367,192 followers that pick up on it, in the very brief moment that the tweet is live, start retweeting, liking, and thus "popularising" the hashtag. Whoever retweets / likes / spreads it more gets paid anything up to $300.
Oxford University's Computational Propaganda Research Project published a report recently, wherein Venezuela is placed among state actors where "large teams of people are hired by the state to actively shape public opinions and police speech through online channels."
Gimenez Ochoa's reach and efficiency in shaping public opinion, however, is less than negligible. Hoaxy, "A Platform for Tracking Online Misinformation" developed by Indiana University, shows that in the specific case of promoting #AlekMercenarioBoyd, only 111 accounts took part in the "campaign". That is only 0.03% of @nitantukky's followers actually reacted to the brief call to action. Some of those accounts belong to genuine users, some of which actually identify as opposition-to-chavismo folk as per timeline's contents. Other accounts are obviously bots.
A 0.03% return rate is beyond pathetic. Whoever is hiring Gimenez Ochoa to run these ridiculous efforts is, clearly, wasting money. But beyond lack of tangible results, complaints of targeted harassment made to Twitter came back with the customary template, non-committal reply "We're writing to let you know that after reviewing the available information, we didn't find a violation of our rules..."
It may be due to the fact that Gimenez Ochoa has learned how to game the system, i.e. keep the tweet public a very short time, so complaining users can't provide Twitter with tweet IDs, or active links.
Some calls to action, the vanilla ones, are still active (https://twitter.com/niTanTukky/status/1187143332042067969), while others, for intance pushing a narrative against pro opposition rallies (#4gatosprotestando - https://twitter.com/nitantukky/status/1196590944369463296) follow the said workflow.
Twitter is, of course, decidedly ignoring targeted harassment complaints. For its access to user accounts' data allow for these actions to be noticed.
Gimenez Ochoa has not declared any income to Venezuela tax authorities, since registration in 2015. He does, however, wire payments from his State-owned Banco de Venezuela account (01020743600000238720) into Twitter users that "win" his "campaigns". A request for comments sent to his nitantukky@gmail.com account, asking who hired his services to target me, has not been replied.