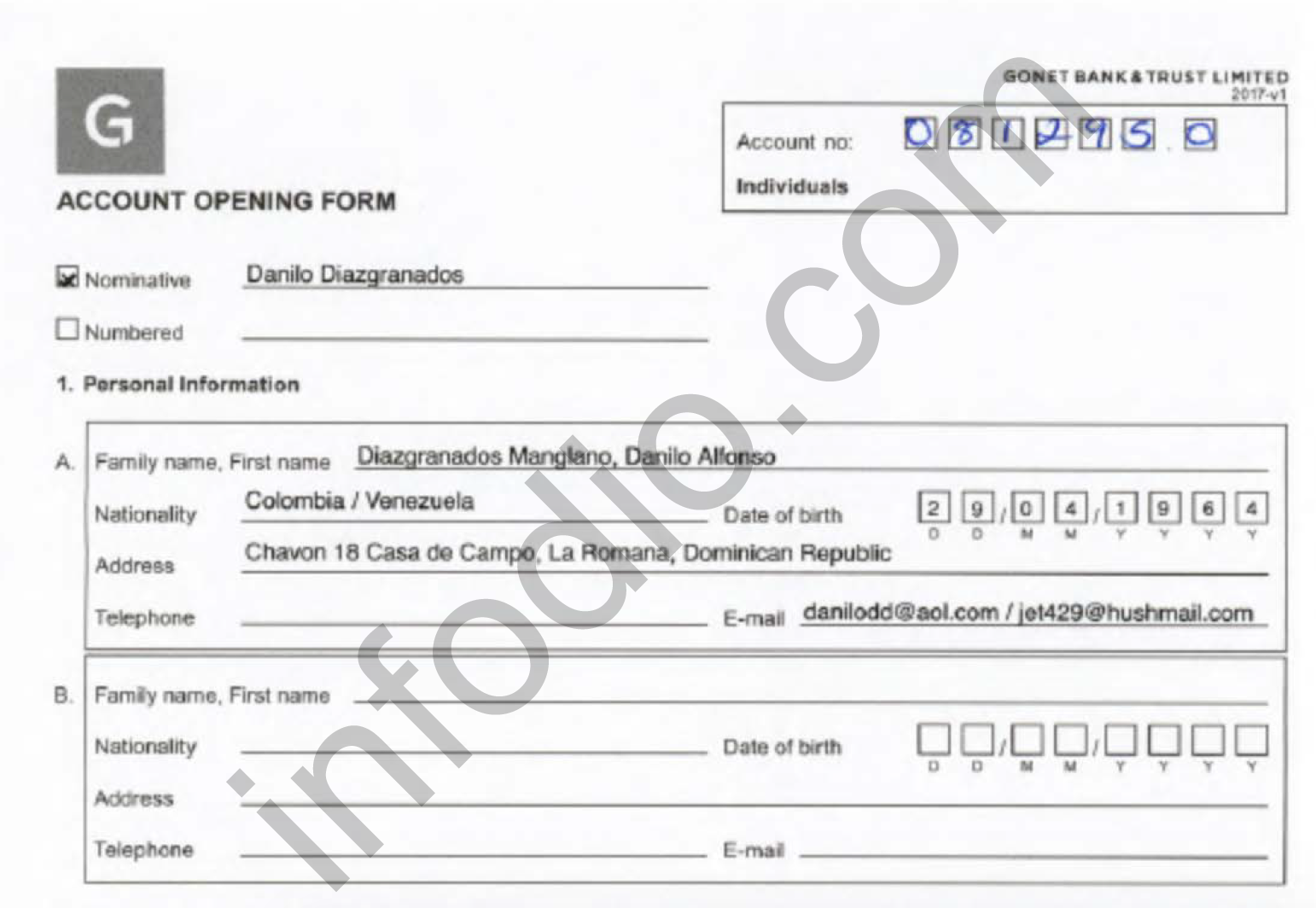 An interesting turn of events re Danilo Diazgranados. Documents shared with this site show that Matthias Krull's indictment caused Diazgranados to panic, and to move "haphazardly" to Bank Gonet, where he is being serviced by Patrick Feuz, who moved over from Julius Baer to Gonet at end of June 2018. Feuz and Krull go back a long way, as "bankers" for Venezuelan thugs like Diazgranados. Feuz is also Helsinge's banker... Documents also show that Gonet's Chief Compliance Officer in the Bahamas reported deficiencies in Diazgranados' onboarding process (failure to corroborate source of wealth). Despite this, Nicolas Gonet was the first to approve Diazgranados' account.
Diazgranados reportedly keeps banking relations with: Bank Safra, Julius Baer, Pictet, Credit Suisse, Credit Andorra, Compagnie Bancaire Helvetique, Bank Gonet, EFG International, Schroders, Deltec, JP Morgan, Savoy and Bank of America.
Diazgranados has an array of investments (money laundering), from Marriot Dominican Republic to Beracha's Celistics and Movilway, Blue Mall and Eden Roc in Punta Cana to Anthony Scaramucci's Skybridge fund, from Canarchy Beer and Tilray to Spanish La Liga's Real Valladolid FC. In all, nearly $500 million "invested" around the world according to documents.
Octavio Boccalandro and Venis Molina Ramirez were granted power of attorney with respect to Diazgranados' account.
Considering Diazgranados' connections not only to Krull, but to Feuz, Francisco Convit, Alejandro Betancourt, the Obertos, Coco Capriles, Moris Beracha, etc., and his direct involvement in syphoning billions of dollars out of PDVSA (check this other example),Treasury should properly probe his "investments" and source of wealth.
A request for comments has been sent to Gonet, and it will be posted here if / when replied.